Click on the blue link below to read the lastest
From OHS regarding the plans to for the school buildings
"Preserving the Excellence"
** ++ **
Political posts on the What's New Page will no longer be tolerated. They detract from the purpose of our site which is to give classmates an opportunity to reconnect, reestablish old friendships, and celebrate the memories of our time together. Further political posts may result in revocation of site membership of those that continue to post.
Rick Schwartz
--------------------------------------------------------------------------------------------------------------------
Kathy Chamberlin passed away May 19, 2018
Here is a link to her obituary which is also posted in the Obit section of this site.
Our classmate Tom Briner is fighting osteomyelitis, a dangerous and painful bone infection in his back. Tom has indicated he would be glad to hear from his old Oakwood friends.

He is now at home in Cincinnati, but not yet able to receive visitors.
*** ***
Mike Keadey passed away this past Friday April 6th
Here are links to his Obit and a Tribute site
sent to me by Alan Hennness

http://www.routsong.com/obituary/Mike-Keadey/Kettering-OH/1791012
http://www.tributes.com/obituary/show/Mike-Keadey-105999043
Here's a link to a PDF copy of the Commencement Program that Dave Cutright sent to me!
Wish we had an audio recording of this!
If you have some reunion photos from this weekend, please add them to the Photo Gallery or send them to Rick Schwartz.
Here are a few early photos! We will post more as soon as we can!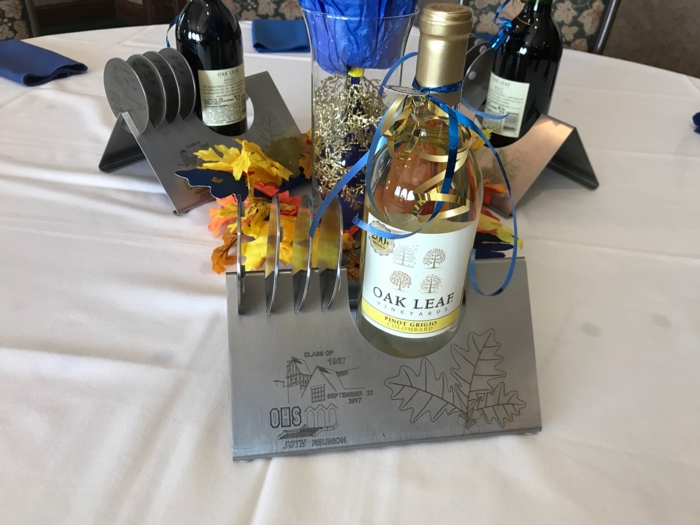 Cindy Strawser Hensley (photo taken by Jenet Kimmel Mullins)

Nancy Garst Shelton and Gary Lydic and his wife Debi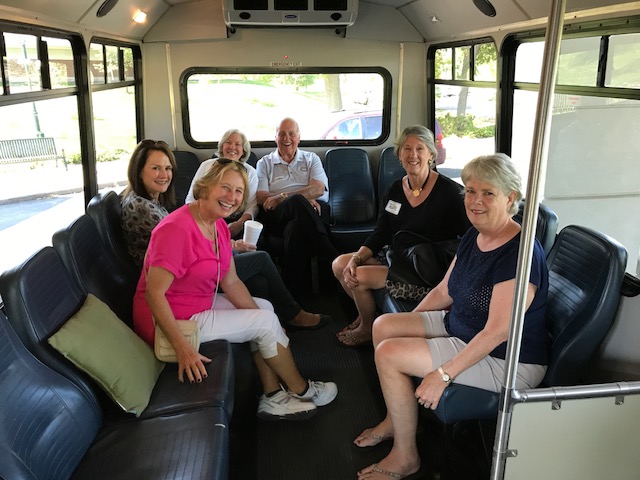 h
Mini-Van on the way to tour Hawthorn Hill
Alice Keyes, Libby Fraim, Barb Newbold, Marty Lehr, Michelle Garnette, McCutcheon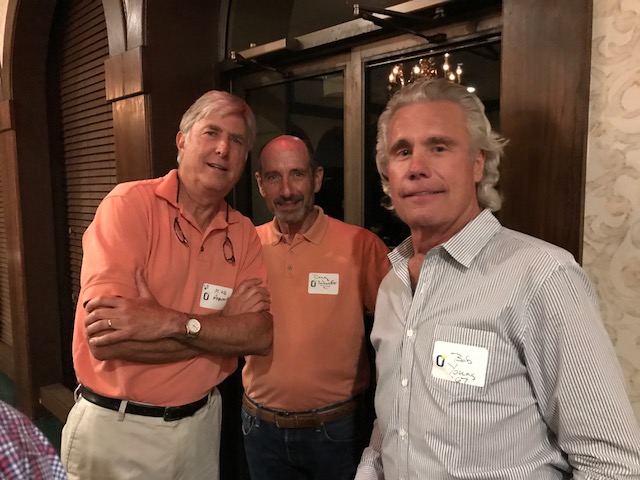 Mike Requarth, Doug Schaeffer, and Bob Young at Come Back Lumberjacks event at DCC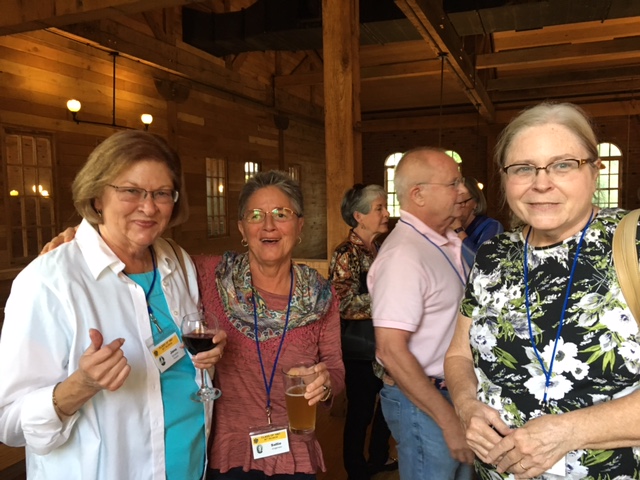 Jane Schaible, Sally Jorgensen, Bo Brown, Valerie Kains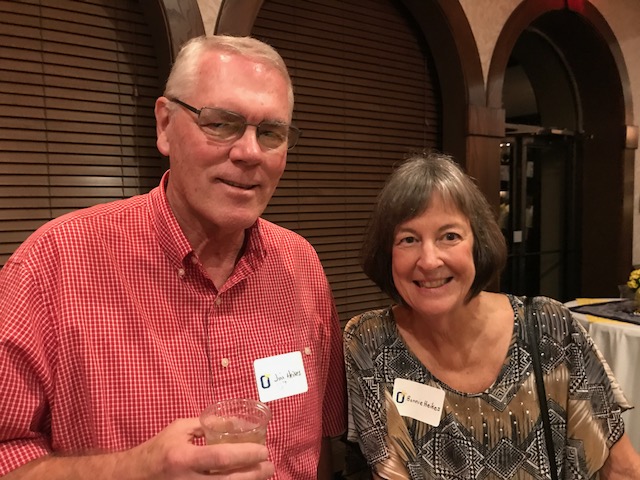 Jim Heikes and Bonnie Bright (Heikes)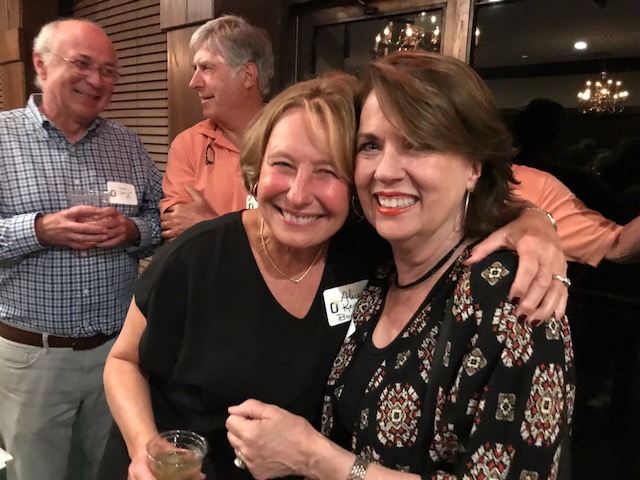 David Cutright, Mike Requarth, Alice Keyes, Joan Wagner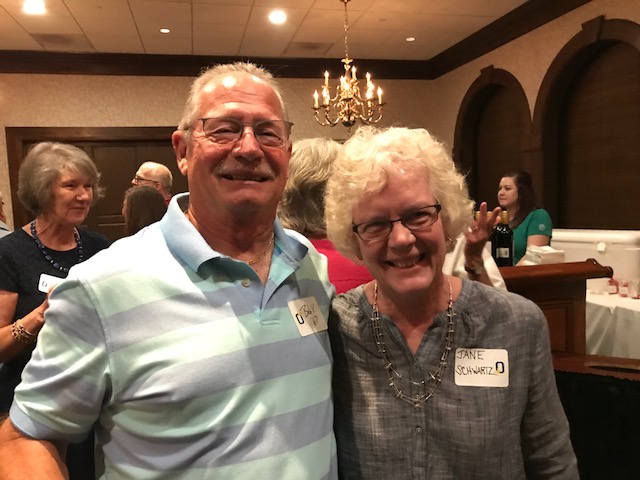 Bob Vollbrecht and Jane Flory (Schwartz)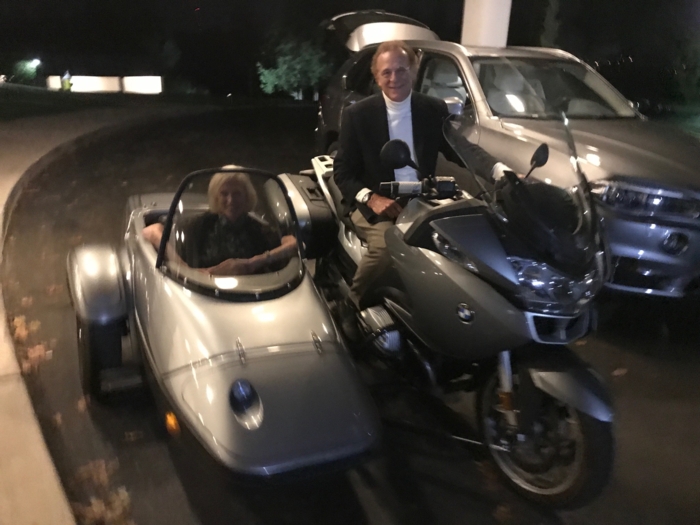 Kathy Fitchey (Calvin) and Husband John - The BMW Motorcycle they drove from D.C.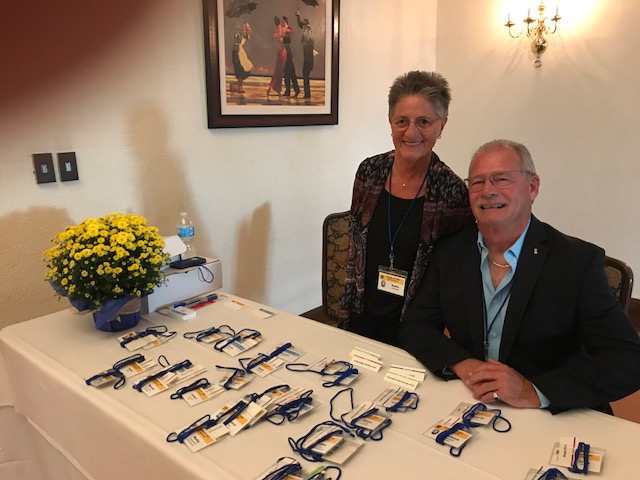 See the Alumni Plaza Donations tab to help with our class gift !